The Approved BMW Tire Center at BMW of Oyster Bay
When it comes to getting top-notch tires and tire services for your BMW, it will behoove you not to settle for tire sales that can't guarantee you great quality. It is tempting to buy tires that have lower costs just to find out later that you have to pay more money due to buying worthless tires. It is tempting to jump on what is perceived to be a good sale.
---
Tire Services We Offer
Investing in Proper Tires Services
You worked hard to buy your high-quality BMW. Don't make the mistake of obtaining tires services that may be subpar. Thus, it will behoove you to buy tires at a high-quality BMW tire center. When you buy tires from an approved BMW tire center, you will get the following benefits in which BMW of Oyster Bay has you covered:
Competitive pricing of tires
The appropriate tires for the model of your BMW
Road hazard coverage
All top-notch brands, including Bridgestone, Dunlop, Continental, etc.
Installation by highly-trained and experienced factory technicians
More About BMW of Oyster Bay & Our Tire Services
Located in Oyster Bay, NY, we are not only highly reputable due to our awesome vehicles, but we are also highly reputable for our outstanding tire services. Our dealership has amazing tire sales and deals on tire services many times as well. Furthermore, we serve surrounding communities, such as New York, Hempstead, Huntington, and Levittown. You can even shop online and schedule installation with us also. Our major services include pressure and thread inspections, patch and repairs, balancing, rotation, wheel alignment, and more. If you work with us, you can see why we are voted as the #1 BMW Service Department in Long Island, NY.
---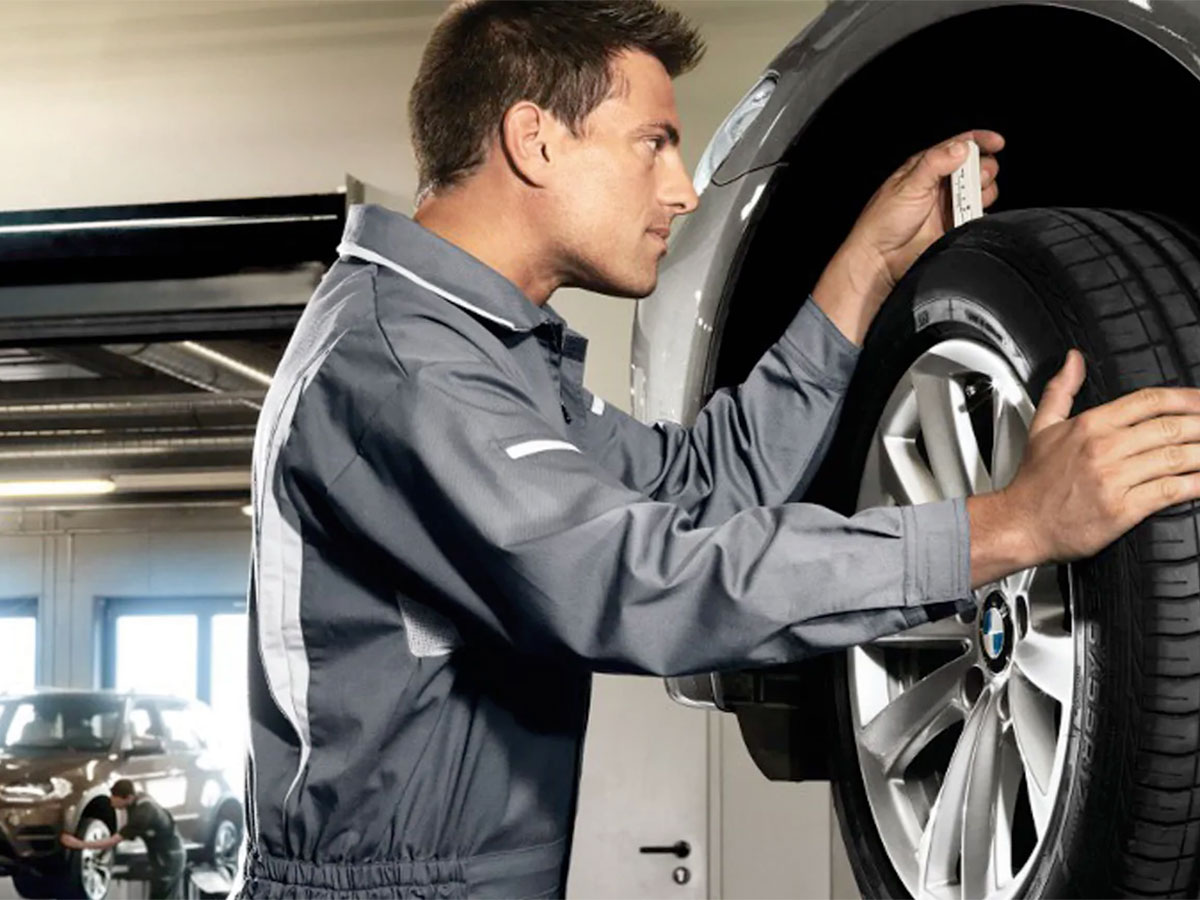 Going Beyond Tires for Sale in Oyster Bay
We take great pride in our services so much that we go beyond providing top-notch services in NY. As previously mentioned, you can order your tires online with us. You also can arrange an appointment for installation and other tire sales and services with us. In fact, we make it so convenient and provide the ultimate customer service and professionalism for our customers that we offer superb amenities, such as comfortable waiting rooms, hot, fresh coffee, snacks, free WiFi, and flat-screen TVs, while you wait to get service done for your vehicle. So, don't just look for tires for sale in Oyster Bay or surrounding areas. Look no further than with us. We have you covered guaranteed.